Text, photos, and all source code © 2002 Merry L. Morris
My Favorite Inhabitants at


the Philadelphia Zoo
I've said it before, and I'll say it again -- all of the inhabitants of the Philadelphia zoo are my favorites in one way or another. I can find a way to make each and every one of the over 2000 animals on exhibit one of my favorites in at least one category.

However, there is no denying that I am a "cat person", so the cats, both big and small, are definitely my favorite favorites.

Unfortunately, my special favorite male Pallas' cat has been sent to another zoo, and the baby Amur leopard which grew up so quickly and beautifully will also be going to a new home soon. But the Philadelphia Zoo still has plenty of beautiful and intriguing cats, as you can see by looking at the photos on this page.


---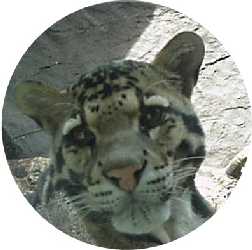 The clouded leopards are often difficult to see even with the naked eye because the sun creates a glare on the slanted glass of the exhibit. Perhaps the exhibit was purposely designed to make cloudy days the best kind of days to take photos of the clouded leopards.
---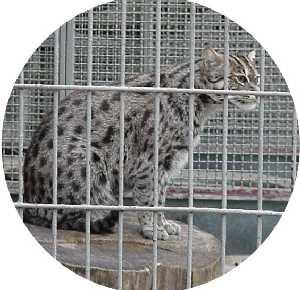 This is one of two fishing cats who get along very well except at feeding time, when they must be separated to keep them from eating their food and each other.
---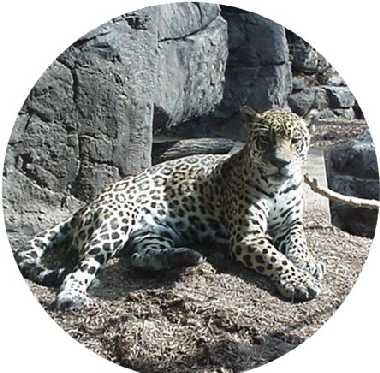 For several years, this jaguar has had an "Animal under Veterinary Care" sign posted on his exhibit. But he has always looked so happy and healthy that I am suspicious that he just likes the veterinarian.
---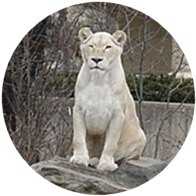 This is a small photo of a large cat. She is one of three lionesses at the Philadelphia Zoo. One of the other lionesses is also white, and the only way for me to tell them apart quickly is by the pointiness of the tops of their heads. (This is the one with the less pointy head)
---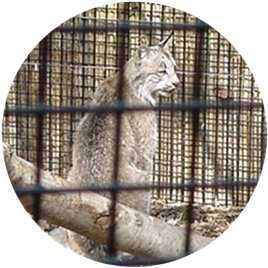 This Canada lynx would presumably live in Canada if he didn't live at the Philadelphia Zoo. I am very glad he is here instead of there.
---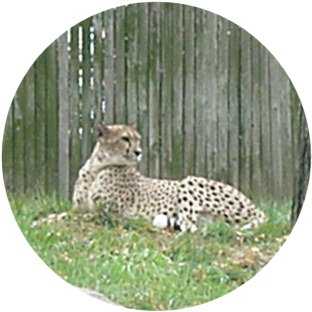 Zoo visitors often confuse cheetahs with jaguars and vice versa. I'm not sure why that is. Cheetahs have small heads, jaguars have large heads. Cheetahs are slim, jaguars are stocky. Cheetahs have spots, jaguars have rosettes. And, if you are ever planning to go on a safari, you should know cheetahs don't eat people, but jaguars will.
---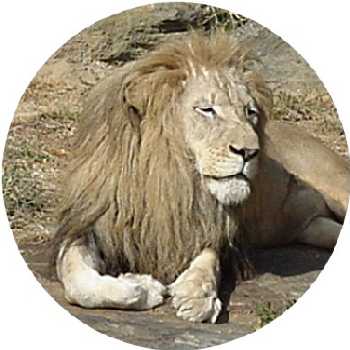 This male lion is the most peaceful looking of all the inhabitants at the zoo. I have never seen him look grumpy, or angry, or anything but content. And I have heard several male humans say they would like to spend a Sunday afternoon like this.
---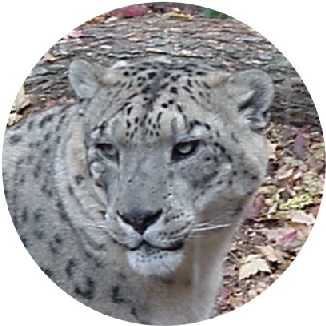 This elusive snow leopard is often sleeping on the cliff in his exhibit which means all you can see is his ear, or nose, or tail, or whatever other part of his body that is hanging over the edge a little bit. But, after visiting the zoo so many times, I have learned his schedule, and know when to find him walking around in plain view.
---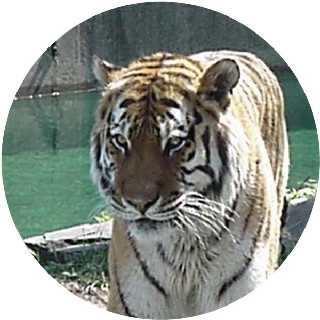 You may not think of a tiger as a cute and cuddly kitty, and neither do I. This is the kind of handsome cat I am content to love from a distance, without ever wishing I could take him home with me.
---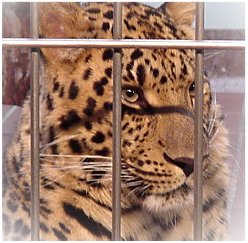 This Amur leopard became a father at the Philadelphia Zoo. I think leopards are all beautiful, but Amur leopards are the most beautiful.

---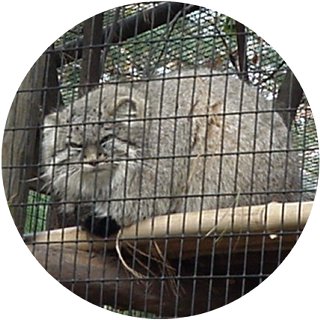 The male Pallas' cat was a special favorite because he was so cute and he looked like he wanted to play with visitors (although keepers said what he really wanted was to bite.) There is a new male at the Philadelphia Zoo, but he stays out of sight most of the time, so I don't have a photo of him yet.

Meanwhile, this female Pallas' cat is waiting patiently for a suitable mate. And I'm waiting patiently to see the kittens that will arrive after that suitable mate is found.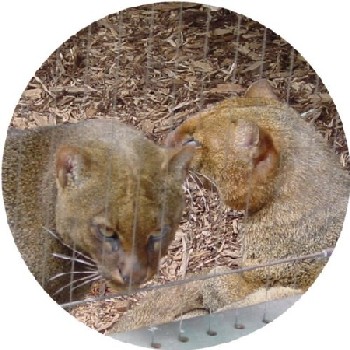 These two jaguarundis are almost as elusive as the snow leopard. And, even when they are visible, their color camouflages them so well that it is very difficult to take good photos of them in their natural-looking exhibit. But I am always happy to see whatever I can see of them.
---
Back to Home Page