| | |
| --- | --- |
| | © 2003 Merry L. Morris |
Books About Zoos for Children.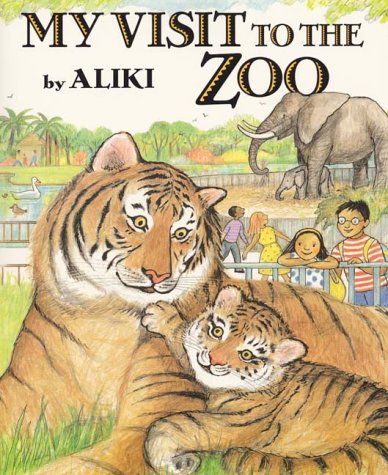 More about animals and habitats than zoos.

A lot of children's books have the word "zoo" in the title. But most of those books are not really about zoos. And of the few that actually are about zoos, many do not include enough information about specific zoos, or feature illustrations rather than photos taken at a zoo.

For example, "My Visit to the Zoo", by Aliki, offers a lot of information about animal habitats and endangered species, but it does not include enough general information about zoos. Also, photos would be better than even Aliki's beautiful illustrations.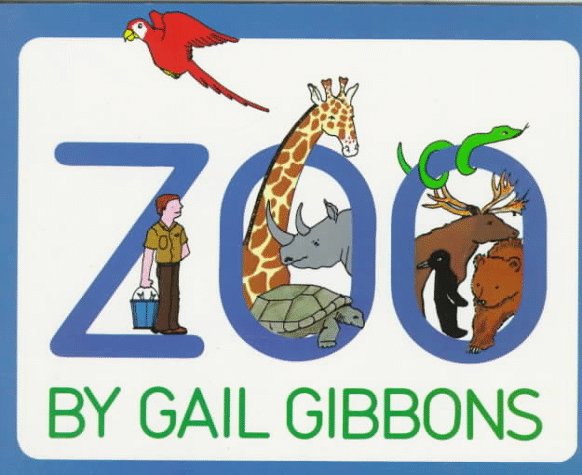 Filled with information, but photos would be better than drawings.



Another children's book, "Zoo," by Gail Gibbons is packed with information about what goes on behind the scenes at a zoo, but the information is illustrated with drawings instead of photos, which would show the information realistically.


"What Zookeepers Do", by Jack Hanna, is the best children's book about zoos that I have seen, in spite of the fact that "zookeepers" is shown with a hyphen in the title on the book cover and on the title page because the word is too big to fit on one line. I think the hyphen could be confusing to children who are not sure how to spell "zookeeper". (The word is spelled correctly in the text of the book.)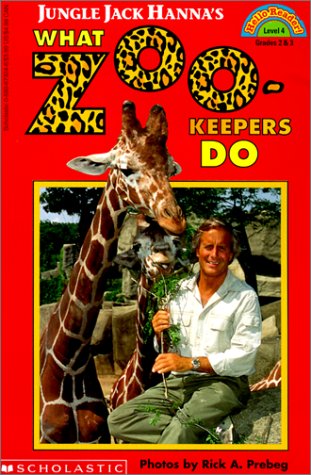 The best children's book about zoos.

This book is the best because it tells what actually happens behind the scenes at the Columbus Zoo, a real zoo in Ohio.

The text is filled with information about what the zookeepers do before the zoo opens and throughout the day. Large color photos of zookeepers working with animals show readers exactly what the behind-the-scenes look like in real life. Photos show the activities that go on inside the zoo's commissary, in the zoo's veterinary hospital, and in the individual exhibit areas.

The text is easy to read, but the vocabulary is not child-like. The book is intended for ages 7-9, but I think parents should read this book to their toddlers and preschoolers, too. It is written in exactly the way all adults should talk to their children from the day they are born to help them increase their vocabulary. (See my "What to Say" while visiting the zoo section for more about that topic.)

This book is part of Scholastic's "Hello Reader" series and is designed for "parents to read to children, for children to read to parents, and for children to read to themselves". Scholastic should have included "for parents to read to themselves" because all of the adults I have shown this book to actually stopped what they were doing and read the entire 48 pages, after which they unanimously said, "That is a very good book!"

You can order this book from Amazon, buy it in a bookstore, or find a copy in your local library.

If you have any comments or questions, please contact me!



Back to

Home page